The DSP Instrument Grant is now closed!
Thanks to all who applied. Submissions are being reviewed now and the winner will be announced by September 30, 2018.
Digital Spatial Profiling (DSP) is a novel platform developed by NanoString. DSP is based on the nCounter® barcoding technology that enables spatially resolved, digital characterization of proteins or mRNA in a highly multiplexed (up to 800 plex) assay. Supported applications include analysis of key Immuno-oncology or Neuropathology pathways for translational research in human or mouse tissue samples. For more information on DSP, please visit www.nanostring.com/DSP.
The DSP Instrument Grant Program provides an opportunity for a research lab to win a free DSP instrument to carry out research in their lab. The instrument will be delivered upon commercial release of the instrument, currently anticipated in the first half of 2019. The program is now accepting applications. Please see the grant program application and additional terms and conditions below.
Digital Spatial Profiling Technology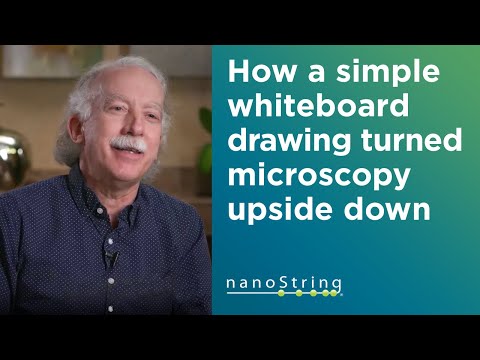 What's been the biggest breakthrough during development of the Digital Spatial Profiling technology?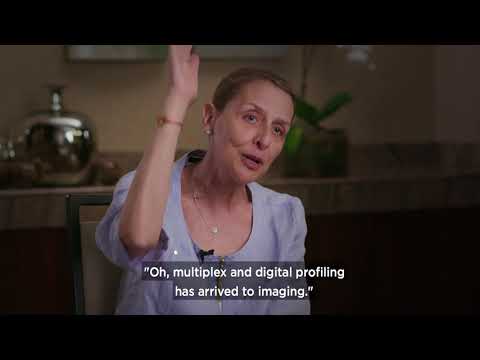 The fusion of molecular biology & pathology with Digital Spatial Profiling technology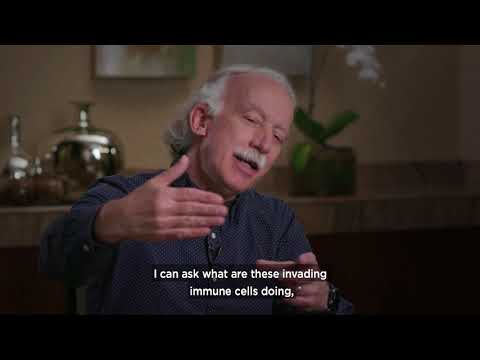 What new questions can be answered with Digital Spatial Profiling technology?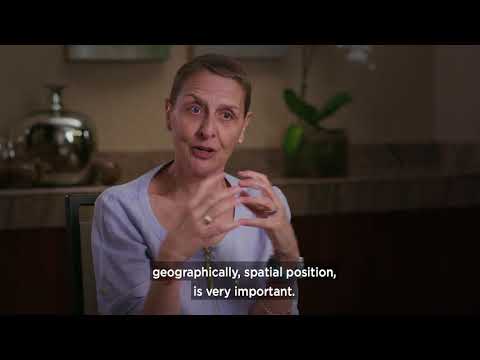 How can Digital Spatial Profiling address key challenges in the immuno-oncology field?
---
The DSP Instrument grant is now closed.
Grant Terms and Conditions:
Grant Proposal Guidelines:
Proposals must involve high-plex, spatially resolved, profiling of FFPE slides with NanoString's DSP Technology. Learn more about DSP by clicking on the following link: www.nanostring.com/DSP
Guidelines for submissions are as follows:
Include the background information requested on applications, analytes, and readout instrumentation access.
Include information on the DSP instrument grant application title
Include information on how having an DSP instrument will enable your lab to carry out research not currently being conducted (100 words or less)
Include information on the specific research that would be performed using the DSP instrument (1,000 words or less)
Include information on the intended use of the data generated on the DSP instrument
Include information on the timelines associated with the research being run on the DSP instrument
Grant submission must be received on or before July 31st at 11:59pm PST
Selection Criteria:
The winning submission will be selected by NanoString in its sole discretion and will be based on the following criteria:
Novelty and impact of application being developed using the DSP instrument
Ability to generate data using the current infrastructure of the facility
Eagerness to promote application with the data being generated
Well-defined and publishable research proposal
Ability for project completion within 3 months of receiving the DSP instrument
The award winner will be notified by November 30, 2018.
Publication of Project Results:
Upon project completion, the grant winner agrees to participate in two or more of the following activities relating to the results of a specific Digital Spatial Profiling project, with specific details of the applicable activities to be mutually agreed upon in good faith by NanoString and the winner: webinar, case study, blog post, or poster presentation. The winner agrees that NanoString shall have the right to publicly announce the winner's name and research topic, including in marketing materials and seminars.
Eligibility:
Applicants must be age 18 or older, actively enrolled or employed at an academic or other non-profit research institution in a capacity in which they perform life science research and have the ability to conduct the proposed research project within 3 months of DSP instrument installation. Licensed physicians are not eligible for this grant program. Members of the immediate families of NanoString employees and directors, and/or persons living in the same household as such persons, are ineligible to participate in this grant program. This program is void where prohibited or otherwise restricted by law.
Miscellaneous:
By submitting your application, you agree that NanoString may use your name, abstract title, and abstract for marketing purposes. All grant applicants acknowledge that certain of their personally identifying information may be disclosed to third parties at least as required by law and that NanoString may use such information in accordance with its online privacy policy. The award winner may be required to sign and return an affidavit of eligibility, release of liability, a publicity release, and other appropriate legal documentation reasonably requested by NanoString. No substitution or transfer of the awarded prize is allowed except as permitted by NanoString. While NanoString will make commercially reasonable efforts to complete development of the DSP instrument, all applicants acknowledge that the DSP instrument is currently in development and that NanoString cannot guarantee the release of the DSP instrument nor the timing thereof. Accordingly, if NanoString is unable to deliver the DSP instrument to the award winner by December 31, 2019, NanoString will instead offer a to the award winner a credit of $25,000 solely for use to purchase services under NanoString's DSP Technology Access Program (TAP), under which NanoString will perform the DSP services in-house to enable the winner's DSP research in the area selected for the award. This alternate prize, if awarded, is non-transferrable and non-substitutable, may only be used for DSP TAP services, and the winner must provide its samples for the DSP TAP services by September 30, 2020 in order to receive the credit. The award winner is responsible for any local tax liability (city, state, or federal/country) occurred by winning and accepting the award. If, for any reason, the grant program is not capable of running as planned for any causes beyond the control of NanoString, then NanoString reserves the right in its sole discretion to cancel, terminate, modify or suspend the grant program. In such event, NanoString may, in its sole discretion, select an award winner from among all eligible submissions received prior to or after such cancellation, suspension, or modification. These terms and conditions and any action related to this grant program will be governed by the laws of the State of Washington without regard to or application of its conflict of law provisions or your state or country of residence. All claims, legal proceedings or litigation arising in connection with these terms and conditions and this grant program will be brought solely in the federal or state courts located in Seattle, Washington, and all applicants consent to the jurisdiction of and venue in such courts and waive any objection as to inconvenient forum. By participating in this grant program, each applicant unconditionally accepts and agrees to comply with and abide by these terms and conditions.
For Research Use Only. Not for use in diagnostic procedures.