GeoMx® Digital Spatial Profiler
Your GPS for Biology
Morphological context and high-plex protein or RNA expression data – now possible from just one FFPE slide.
Quantify up to 96 proteins and over 1000 RNA targets with spatial context
Process 10-20 slides /day with readout on the nCounter® System or with NGS
Preserve precious samples with non-destructive processing
Download GeoMx DSP brochure >>
---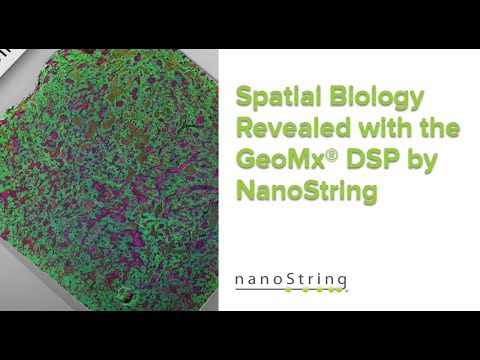 GeoMx™ Digital Spatial Profiler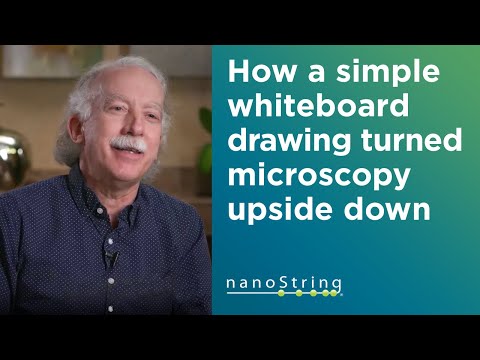 What's been the biggest breakthrough during development of the Digital Spatial Profiling technology?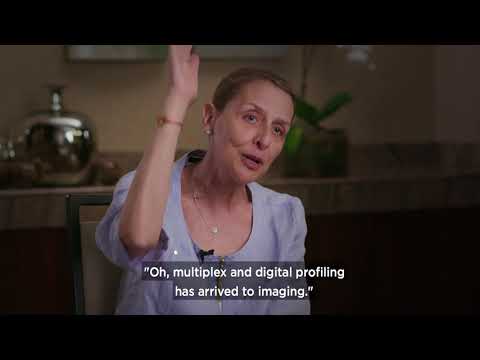 The fusion of molecular biology & pathology with Digital Spatial Profiling technology
---
What is Digital Spatial Profiling?
GeoMx Digital Spatial Profiler is a novel platform developed by NanoString. Digital Spatial Profiling is based on the nCounter® barcoding technology that enables spatially resolved, digital characterization of proteins or mRNA in a highly multiplexed (up to 1,000-plex) assay. The assay relies upon antibody or RNA probes coupled to photocleavable oligonucleotide tags. After hybridization of probes to slide-mounted formalin fixed paraffin-embedded (FFPE) tissue sections, the oligonucleotide tags are released from discrete regions of the tissue via UV exposure. Released tags are quantitated in a standard nCounter assay, and counts are mapped back to tissue location, yielding a spatially-resolved digital profile of analyte abundance.
The DSP Workflow
Process: Apply high-plex oligo-labeled antibody cocktail + morphology markers
View: Use visible wavelength low-plex imaging to establish tissue "geography." Select regions-of-interest (ROIs) for high-plex profiling
Profile: UV-release oligo tags at selected ROIs
Plate: Store released tags in microtiter plate, index, and hybridize to barcodes
Digitally count up to 1 million data points per ROI
Analyze the data with nSolver™Advanced Analysis Software
Publications:
Stewart, R.L., Matynia, A.P., Factor, R.E., et al. Spatially-resolved quantification of proteins in triple negative breast cancers reveals differences in the immune microenvironment associated with prognosis. Sci Rep. 2020 Apr 20
Gupta, et al. Digital quantitative assessment of PD-L1 using digital spatial profiling Laboratory Investigation 2020
Zugazagoitia, et al. Biomarkers associated with beneficial PD-1 checkpoint blockade in non-small-cell lung cancer (NSCLC) identified using high-plex digital spatial profiling Clin Cancer Res Apr 6 2020
Koldej RM, Ritchie DS High multiplex analysis of the immune microenvironment in bone marrow trephine samples using GeoMX™ digital spatial profiling Immuno-Oncology Technology 2020
Rozeman EA, Prevoo W, et al. Phase Ib/II trial testing combined radiofrequency ablation and ipilimumab in uveal melanoma (SECIRA-UM). Melanoma Res. 2019 Dec. 26; 10.1097.
Helmink B, Wargo J, et al. B-cells and tertiary lymphoid structures (TLS) contribute to immune checkpoint blockade response. Nature 2020; 7: 293.
Cabrita R, Jönsson G, et al. Tertiary lymphoid structures improve melanoma survival and immunotherapy response. Nature 2020; 7: 293.
Farren MR, Sayegh L, et al. Immunologic alterations in the pancreatic cancer microenvironment of patients treated with neoadjuvant chemo- and radiotherapy. JCI Insight 2019 Dec 12; 130362: 10.1172.
Ihle C, et al. Distinct tumor microenvironment of lytic and blastic bone metastases in prostate cancer patients. JITC 2019; 7: 293.
Toki MI, et al. High-plex predictive marker discovery for melanoma immunotherapy treated patients using Digital Spatial Profiling. CCR epub 2019
Prokop S, Miller KR, et al. Impact of TREM2 risk variants on brain region-specific immune activation and plaque microenvironment in Alzheimer's disease patient brain samples. Acta Neuropathologica 2019
Balko J, et al. A case report of clonal EBV-like memory CD4+ T cell activation in fatal checkpoint inhibitor-induced encephalitis. Nature Medicine 2019
Zai J, et al. New tools for pathology: a user's review of a highly multiplexed method for in situ analysis of protein and RNA expression in tissue. J. Pathol epub 2018
Wargo J, et al. Neoadjuvant immune checkpoint blockade in high-risk resectable melanoma. Nat Med 2018; 24(11): 1649-54.
Blank CU, et al. Neoadjuvant versus adjuvant ipilimumab plus nivolumab in macroscopic stage III melanoma. Nat Med 2018; 24: 1655-1661.
Poster Presentations:
For Research Use Only. Not for use in diagnostic procedures.