GeoMx™ Digital Spatial Profiler GeoCasts
| | |
| --- | --- |
| DATE: | May 09, 2019 |
| LOCATION: | Virtual Conference & Satellite Locations |
GeoMx Digital Spatial Profiler – GeoCast Events were held on May 7 and May 9 and viewed by hundreds onsite and online.
Thank you to all who joined and all of our speakers, across broadcast locations and satellite locations.
The broadcast locations were recorded, and the videos can be viewed now!
Niro Ramachandran, Vice President, DSP Business, NanoString Technologies, Inc.
Morphology Driven High-Plex Spatial Analysis of Tissue Microenvironments with the GeoMx™ Digital Spatial Profiler
David Rimm, MD, PhD, Yale University
High-Plex Protein Assessment with Molecularly Defined Spatial Information
Christina Curtis, PhD, MSc, Stanford University
Characterizing the tumor-immune microenvironment during neoadjuvant targeted therapy in HER2-positive breast cancer using the GeoMx™ Digital Spatial Profiler
John McPherson, PhD, UC Davis
Spatially Resolving RNA Biomarkers for Early Diagnosis and Prognosis of Melanoma
Did you miss the event? view the broadcast videos below.
Do you need materials to submit your grant? Find resources for grant writing here.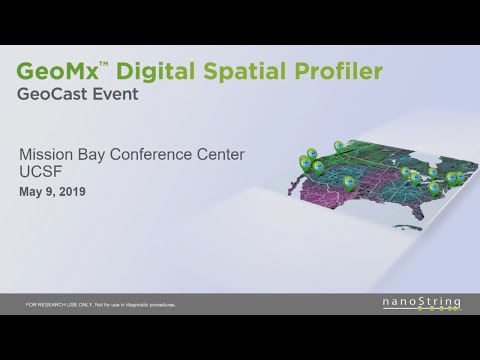 Morphology Driven High-Plex Spatial Analysis of Tissue Microenvironments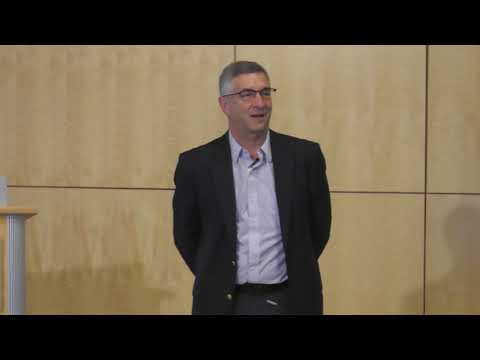 High-Plex Protein Assessment with Molecularly Defined Spatial Information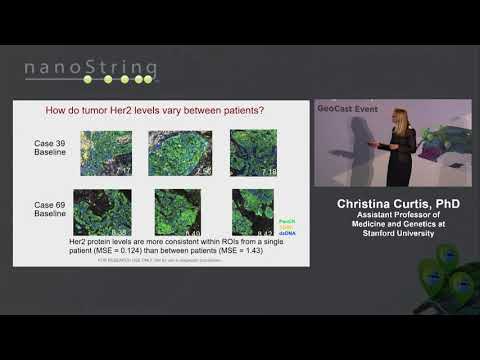 Tumor-immune microenvironment during neoadjuvant targeted therapy in HER2-positive breast cancer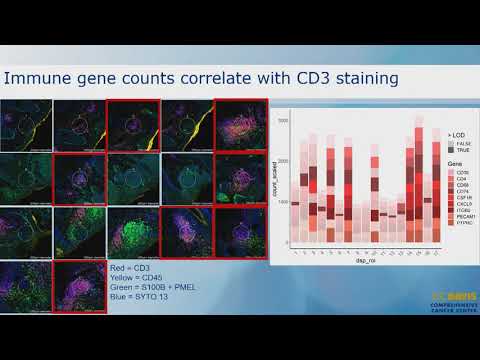 Spatially Resolving RNA Biomarkers for Early Diagnosis and Prognosis of Melanoma